JOIN THE JOURNEY OF THE GEMS​
From the depth of the Holy Land​
You are invited to a guided VIP tour at our unique complex. Discover the journey of the precious gems that are found only in the Holy Land of Israel.
Meet Holy Gems, the world's only jeweler with extremely rare gemstones from the Holy Land.
Experience all stages of the gemstones from the washing of the soil, handling of the raw stones, and hearing about their unique properties.
Learn about the miraculous discovery of the deposits of sapphires, garnets, and spinel and the 20 -year mining exploration to unearth them.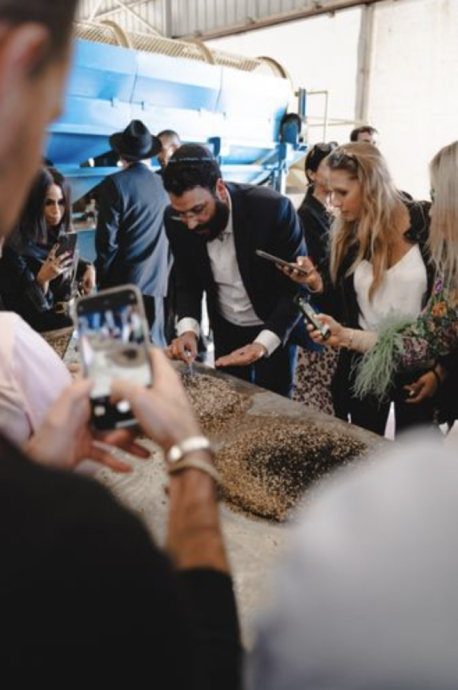 a date for an unforgettable FREE tour !
Admission to the tour is free, and with advance registration only
You can schedule a visit through this form, or you can contact us  directly by email, or by phone.
If we do not respond immediately, mostly due to time difference, please know that we make every effort to get back to you.
Register today to visit and receive a 15% discount on the purchase of jewelry in the showroom in Akko.
The discount is on the price of the jewelry as they are displayed on the company website.
a date for an unforgettable FREE tour !
90 Herzel St., PO Box 720 Natanya 4210602 Israel
Main show-room & mining complex
Souther industrial zone, Akko
Sunday to Thursday 09:00 AM to 17:00 PM (Israel TZ)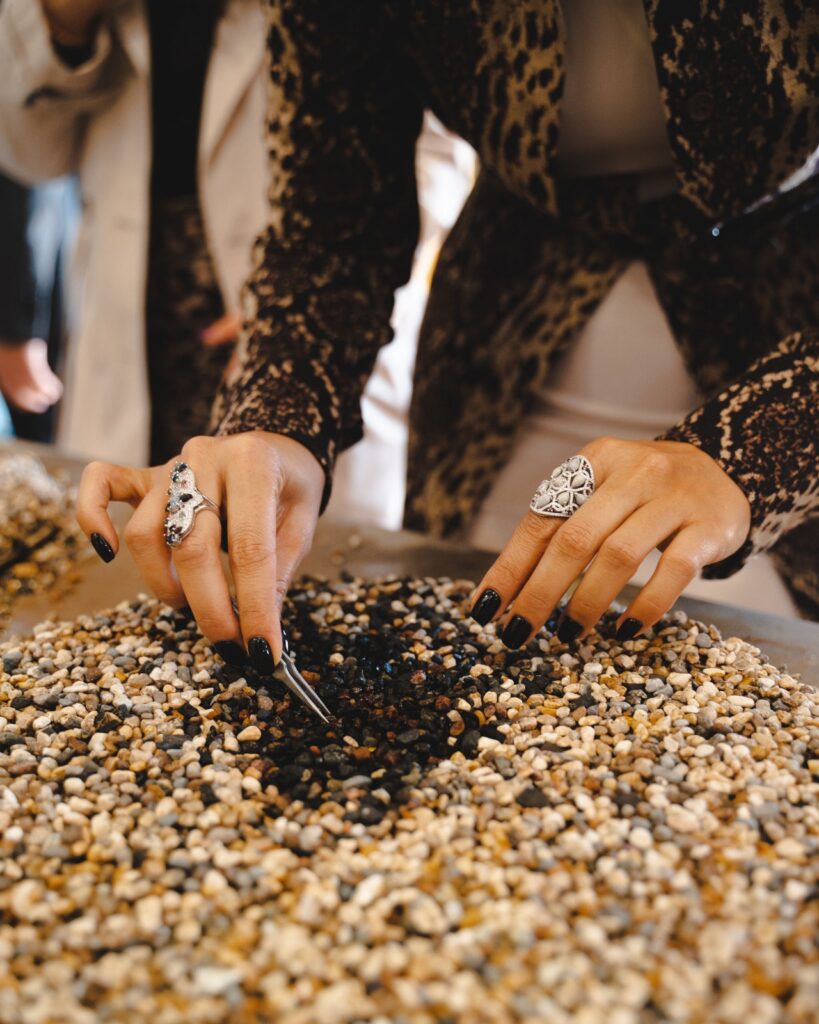 Adam Karst
Thank you! The tour was interesting and educational, and the management family is very special. May you have great success.

Drora Geva Zelikovich
Thank you so much for the warm welcome at your visitor center and for the wonderful hospitality. It was fascinating getting to know the process of filtering the soil and discovering the rare raw gems, and existing to see the gems in their polished state when inlaid with your beautiful jewelry.

Marina Blumberg
It was a cosmic pleasure to look at jewelry set with gems like "Carmel-Sapphire" that can not be seen anywhere else in the world!! Our tourists have now a new and elegant attraction in Akko, where they can see the miracle!

Roza Sinaysky
Wow !! What an experience !! Your place and story made me shiver! And to hold a piece of jewelry with a real natural precious gem that you actually mined from the Holy Land of Israel - it's unforgettable and amazing!