Each item from the Holy Gems One-Of-A-Kind collection is unique and cannot be re-manufactured, mainly since each of the extremely rare gems inlaid in it exist in a very limited quantity.
When it is almost impossible to find two matching gems of the same exact color.
Gem quality Garnets have been used since the Bronze Age for Jewelry.
All species of Garnets (group of silicate minerals) possess similar physical properties and crystal forms but differ in color and light transmission.

Holy Land Garnet are composed mainly of the mineralogical properties of 'pyrope' garnets, and comes in beautiful colors, ranging from eternal brownish amber to passionate red – representing the red color of love from the most sacred source.
High gem-quality Garnets originated from the Holy Land are rare.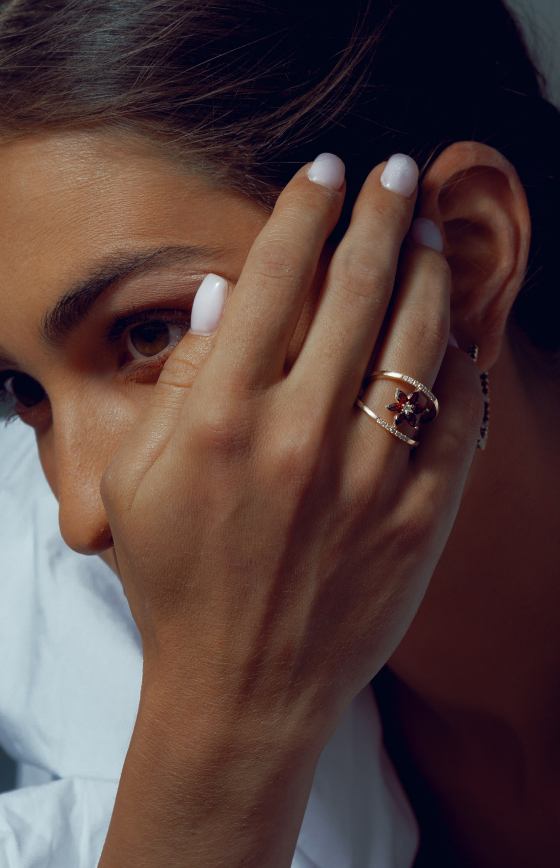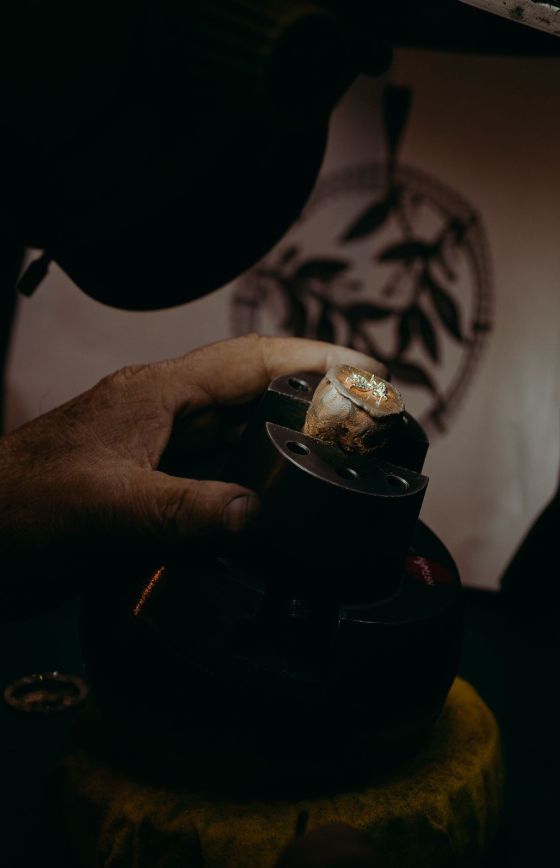 We give you the possibility to custom your own piece of jewelry. Choose option and we will manufacture your unique Jewels with  rare gems from Holy Land.